The Bower's Single-Family Rental Model
Wondering how to rent a home? Our approach makes it easier than ever!
Choosing a single-family rental community is an excellent option for those seeking a hassle-free, modern living experience. The home rental process is a breeze, and with our thoughtfully designed homes, residents can enjoy the benefits of a brand new home without the commitment of a long-term mortgage. Plus, The Bower single-family rental communities come with maintenance-free living and convenient amenities, giving residents more time to focus on what they enjoy.
With a streamlined house rental application process, flexible leasing options, and the peace of mind that comes with living in a professionally-managed community, choosing The Bower is a smart choice for anyone looking to lead a lifestyle that's both convenient and comfortable.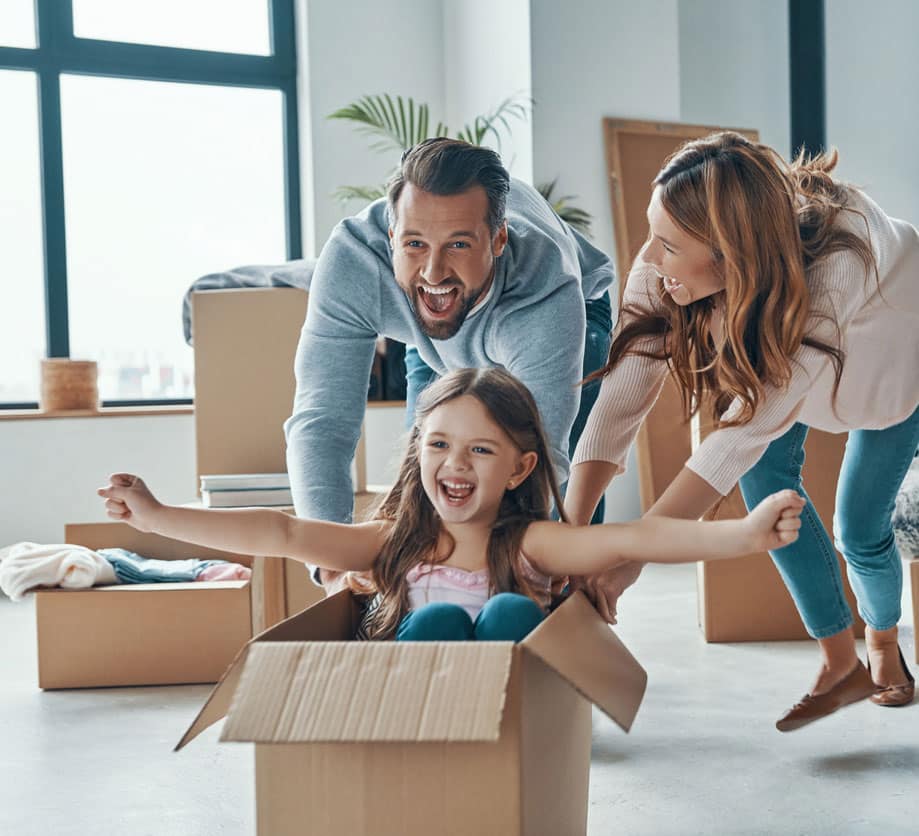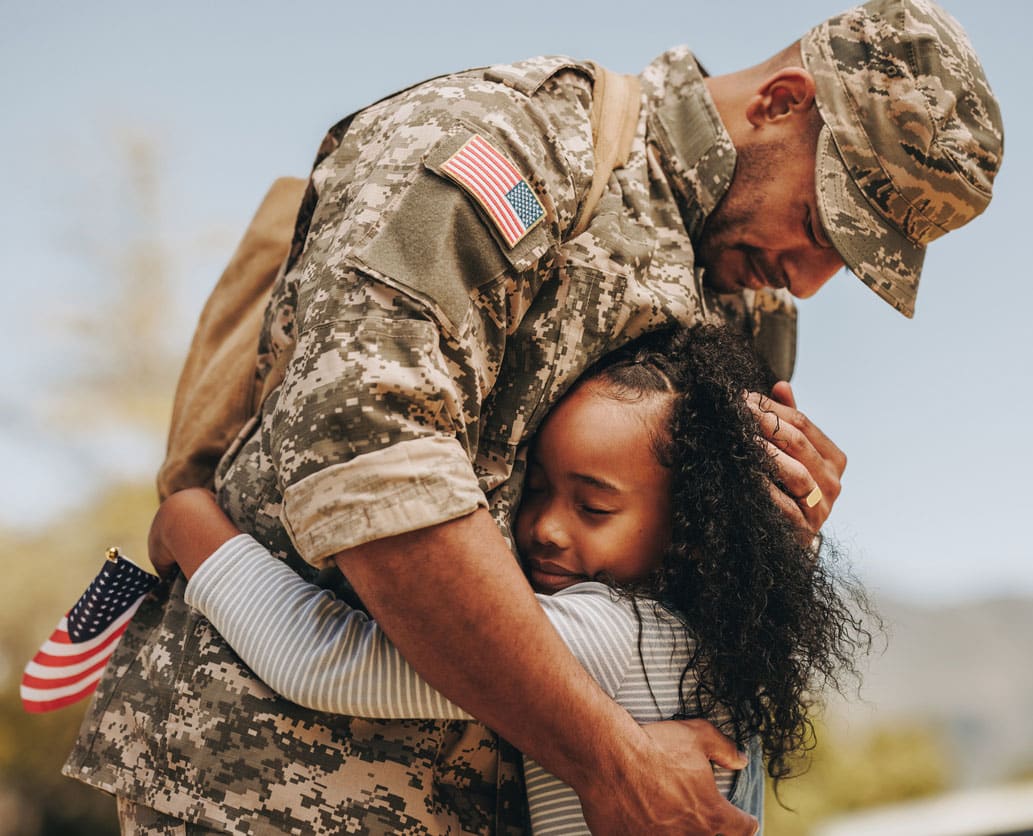 How Leasing With The Bower Works
Unlike traditional rental properties, our single-family rental communities are purpose-built to cater to the needs of our residents.

We offer a range of amenities depending on location, like dog parks, play structures, social gathering spaces, and professional community management services. We chose single-family rentals to provide a more flexible lifestyle to residents who value convenience and high-quality amenities.
We aim to make the house rental application process as stress-free and straightforward as possible. From the moment you submit your inquiry, we'll guide you through every step so you can feel confident and excited about your new home at The Bower.
Frequently Asked Questions
You've got questions and we've got answers. Below you'll find an assortment of questions our team frequently receives, sorted into three main categories. Just take a scroll through the FAQs and if you still have a question, we are here to help!
Is it better to rent or buy a house?
Owning a home comes with more than just the sticker price—things like property taxes, landscaping and house maintenance can add up! Living at any Bower Community alleviates all those burdens, so you are free to live your life—we'll take care of the rest!
Is there a washer and dryer included in the unit?
Yes, each home comes equipped with a washer, dryer, and refrigerator.
What lease terms do you offer?
Our lease terms range from 6 to 24 months.
What utilities do we have to pay for?
You would be responsible for the water, sewer, trash, electricity, internet, and natural gas (if applicable).
Is renter's insurance required?
Yes, we require all of our residents to maintain renters insurance.
Am I responsible for the HOA?
Rent is due on the 1st of the month and considered late on the 4th of the month.
All residents can make their monthly rental payments to the property management company through the online resident portal unless specified otherwise.
What is the process for renewing the lease?
60 days prior to your lease expiring, the property management company will provide renewal details.
Is smoking allowed on the property or in the home?
Our homes are smoke-free. Smoking on the premises is prohibited.
What utilities do we have to pay for?
You would be responsible for the water, sewer, trash, electricity, internet, and natural gas (if applicable).
Do we have to maintain our own yard?
No, front and backyard maintenance is included in your lease.
Do we have to change our own filters?
No, our maintenance team will take care of that for you.
How do I submit maintenance requests?
All maintenance requests can be entered through the resident portal.
Choose the Lifestyle of Your Dreams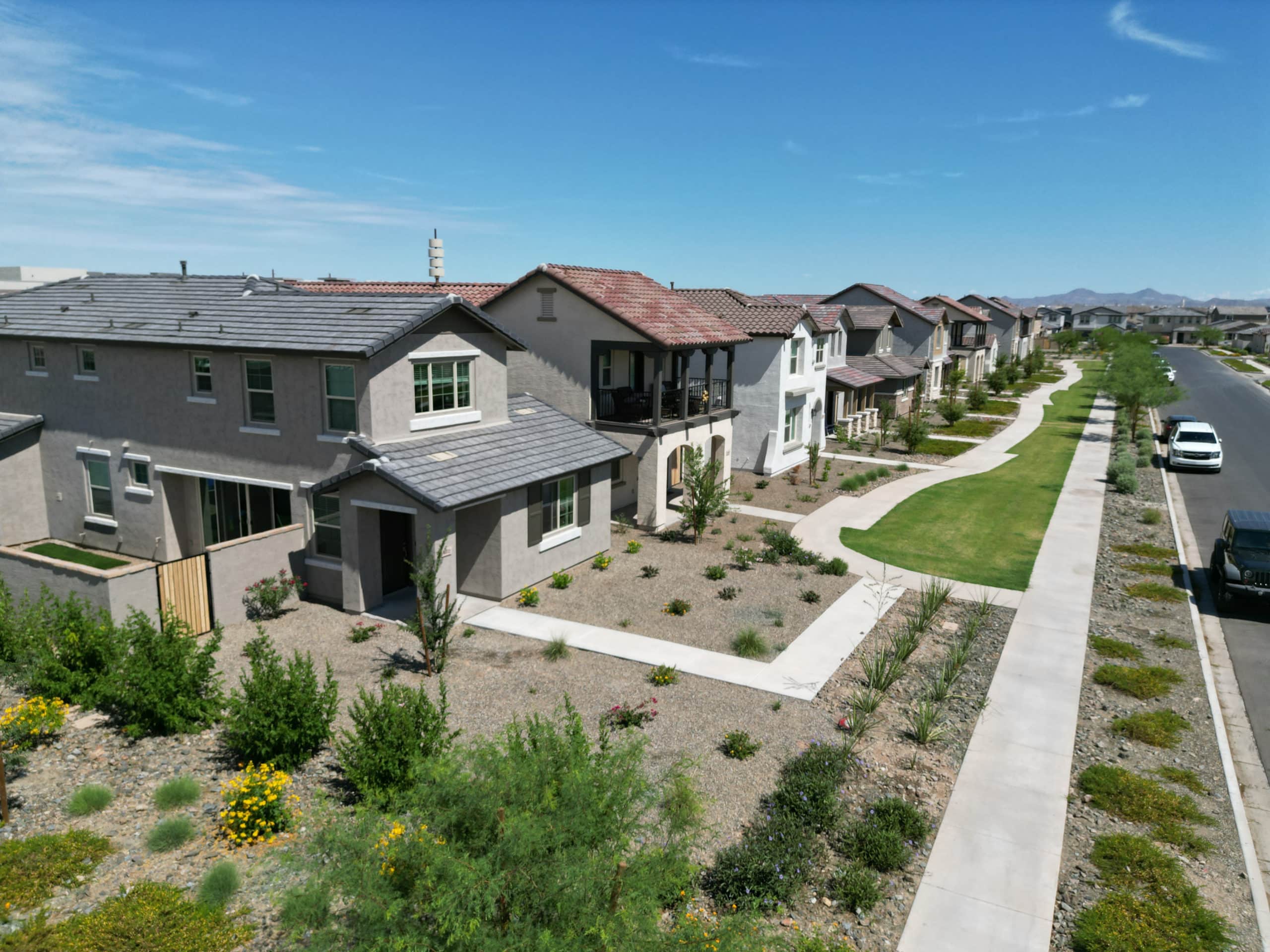 Community offering top-of-the-line amenities, including a skatepark, pool, clubhouse, and more. Spacious homes feature granite countertops and stainless steel appliances.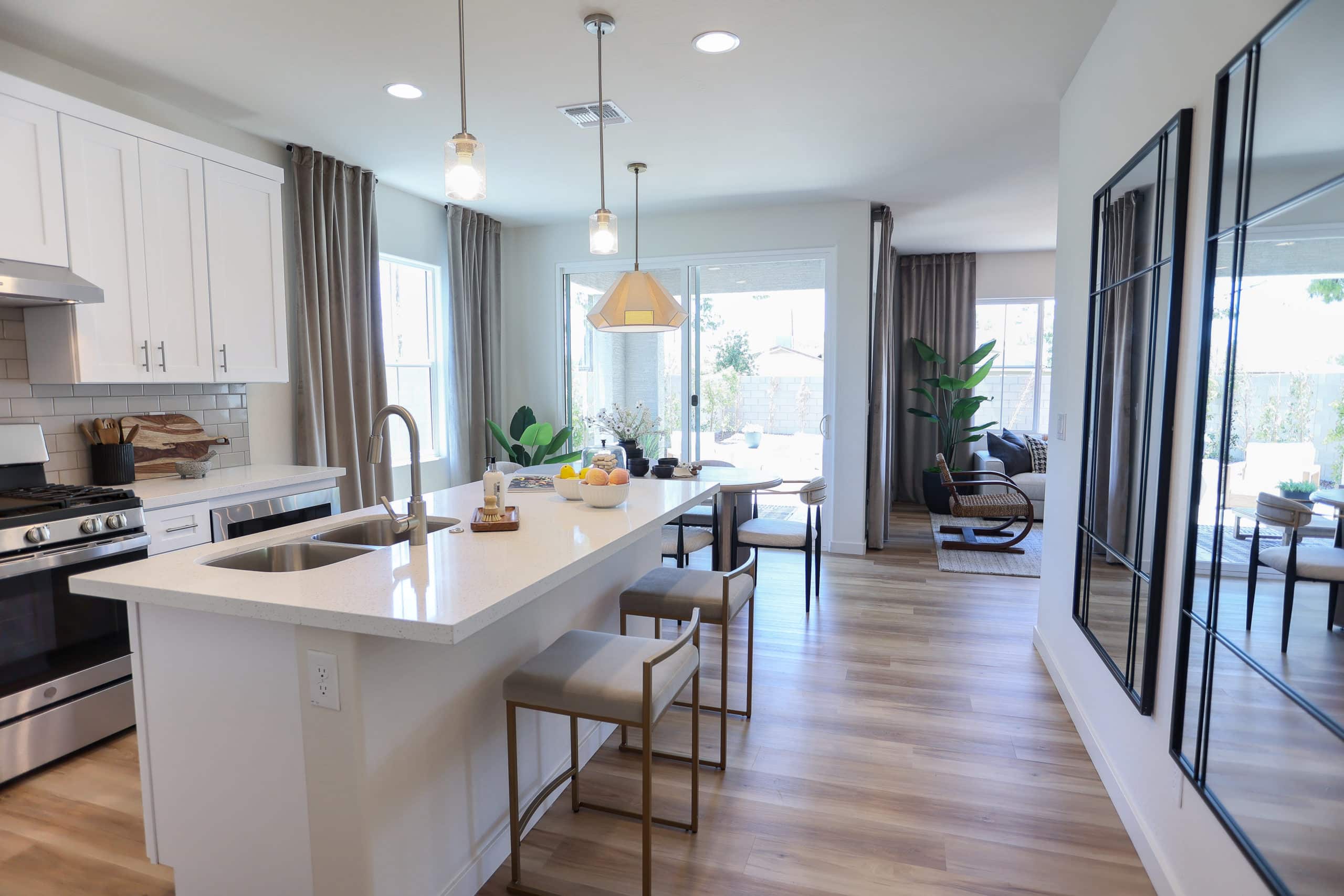 Convenient location with quick I-17 access, comfortable, gated living with a dog park and dog doors (select units). Energy-efficient home features offer low-maintenance living.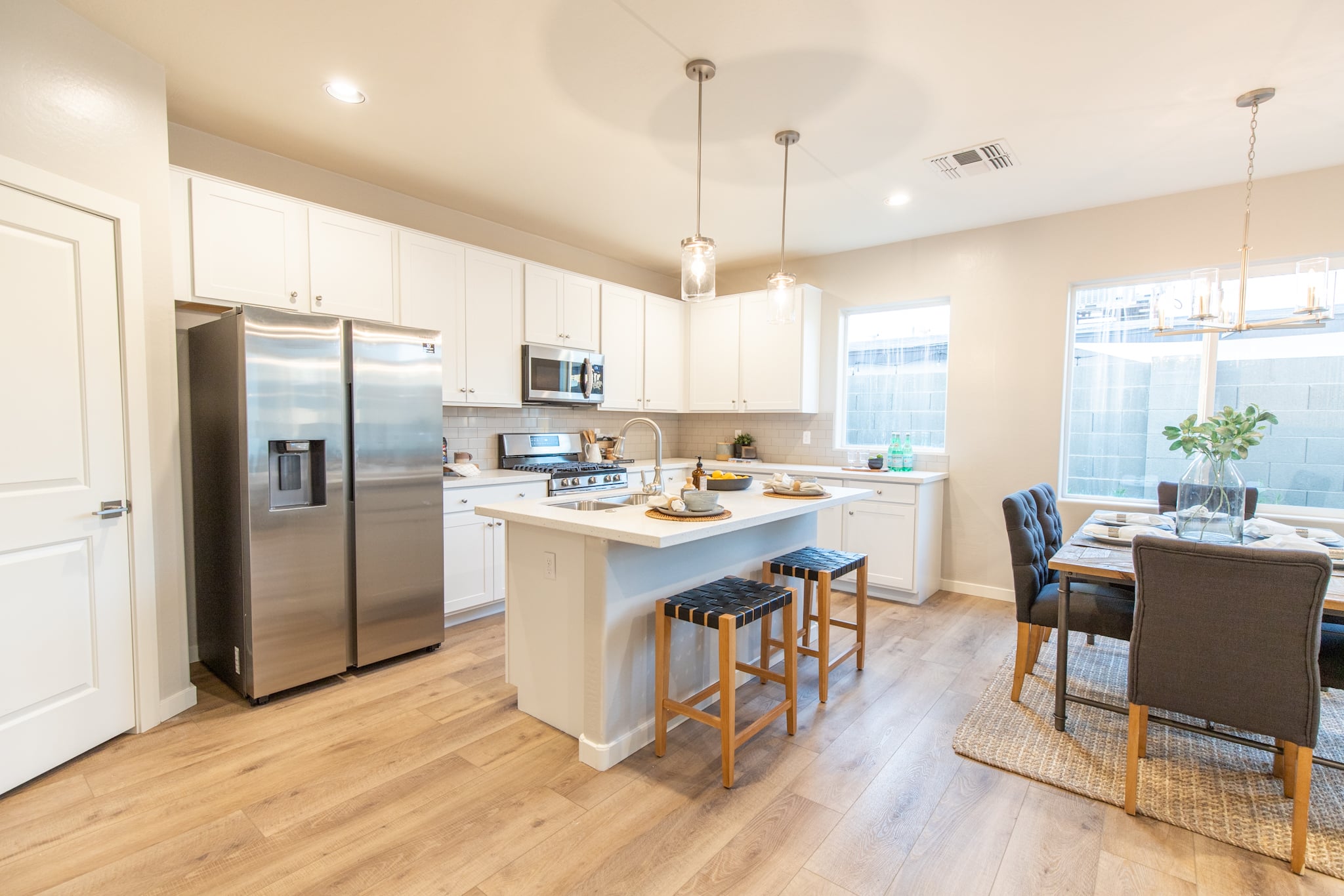 Near the heart of Chandler, the regional pathway system and direct access to Loop 202. Thoughtfully built with modern amenities, stainless steel appliances, and EV pre-wiring.